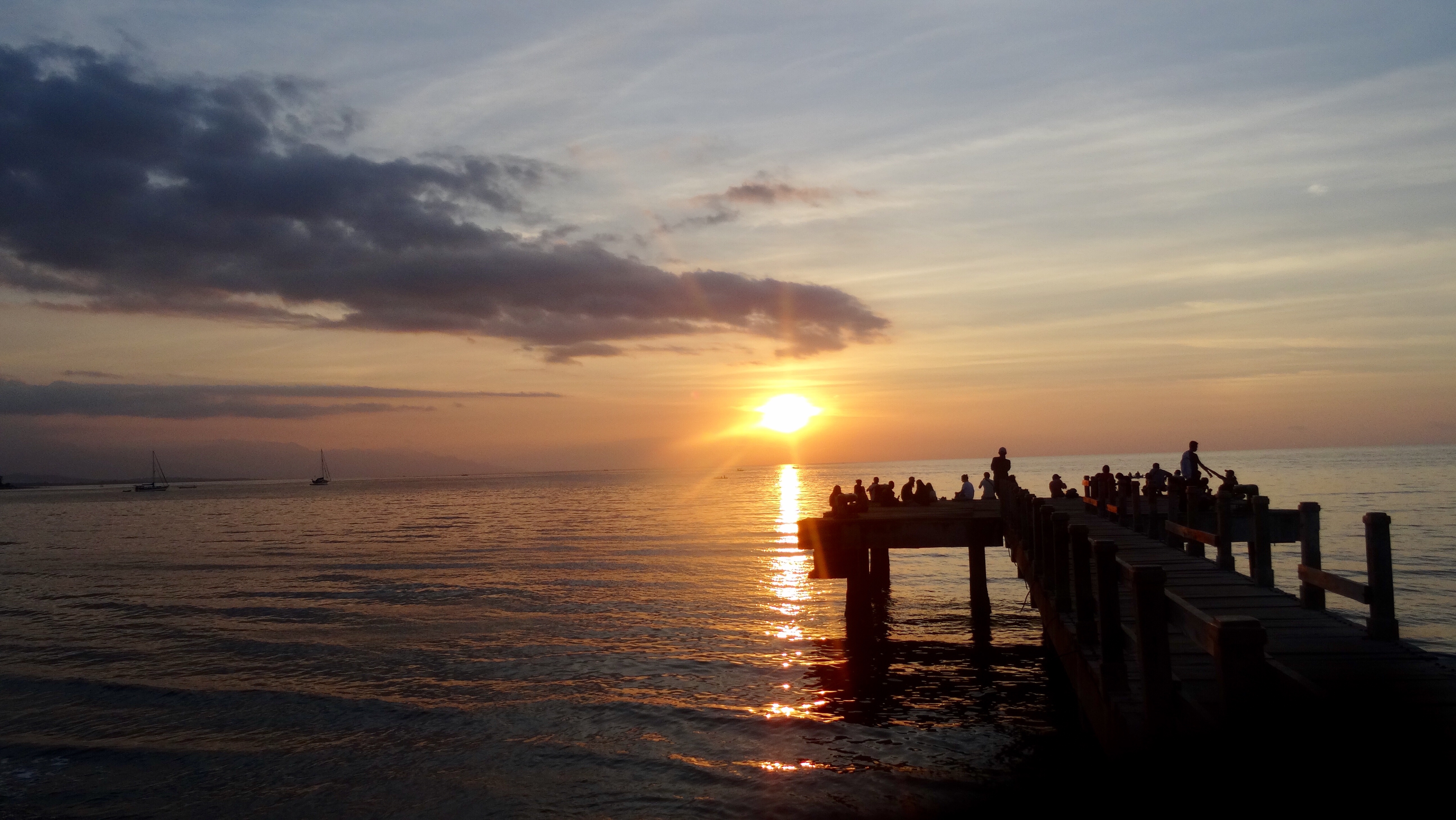 Zaterdag 10 augustus 2019
Lekker uitgeslapen en een prima ontbijtje gekregen. Nog even rustig aan en dan naar het strand. Het is maar een klein stukje lopen naar het strand. Maar er is onderweg misschien wel 30 keer gevraagd of we een excursie willen boeken of een taxi willen hebben.
Een mooi plekje onder de boom gevonden. Het is totaal niet druk op het strand. De zandkleur is iets donkerder dan normaal en daarom wordt het het zwarte strand genoemd. Om de 5 minuten komt er een local langs om een praatje te maken. Het lijkt wel of ze er een cursus voor hebben gehad. Ze stellen geïnteresseerd vragen over je familie en waar je verblijft. Uiteindelijk willen ze natuurlijk iets verkopen. Van massage tot fruit, de keuze is reuze. Nadat ze een paar keer bij je handdoek hebben gestaan is het gewoon niet leuk meer. Echt té opdringerig.
We zijn wat gaan drinken op bij een strandtentje en daarna door naar een ander terras om iets te eten. Daarna gauw naar het zwembad. Heerlijk, geen gezeur aan je hoof of je iets wilt kopen.
Vòòr zonsondergang gedoucht en naar het strand gegaan, om de zonsondergang te bekijken. Daarna heerlijk gegeten aan zee, met de voetjes in het "zwarte" zand!