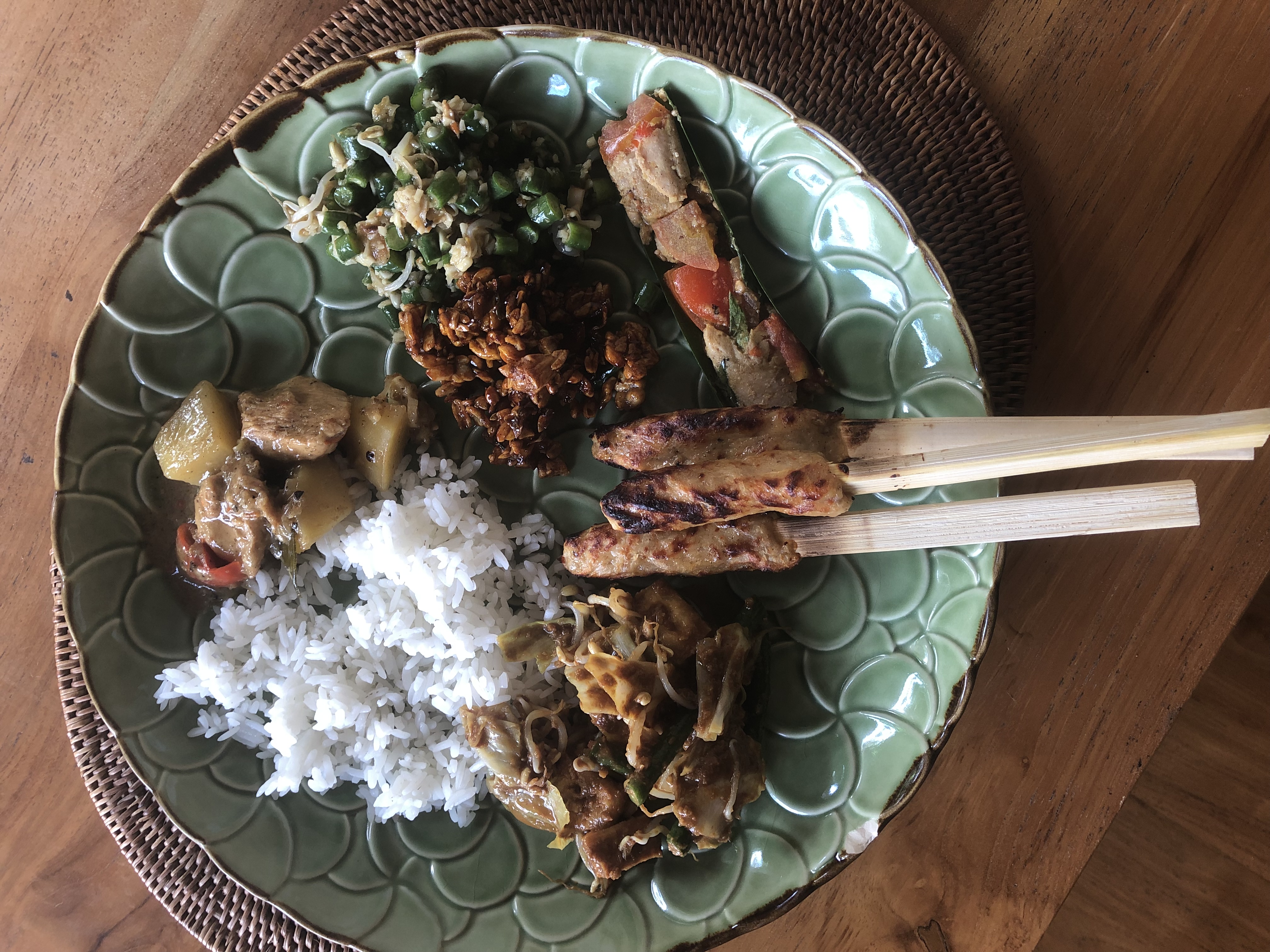 Dinsdag 6 augustus 2019
Een vroeg ontbijtje om 07.30 uur, want vandaag worden we om 08.15 uur opgehaald. We gaan naar de markt, we krijgen daar een rondleiding over de de ingrediënten en kruiden die we straks gaan gebruiken in onze kookles. De taxi was iets later omdat hij de weg niet goed kon vinden. Maar met behulp van een Balinees waar Etienne zn telefoon even aan gaf, zodat hij kon uitleggen waar ons hotel was, kwam het uiteindelijk toch goed.
Op de markt was het al een levendige boel. Vuilnis werd opgeruimd, dat gaat dan net ff anders als in Nederland.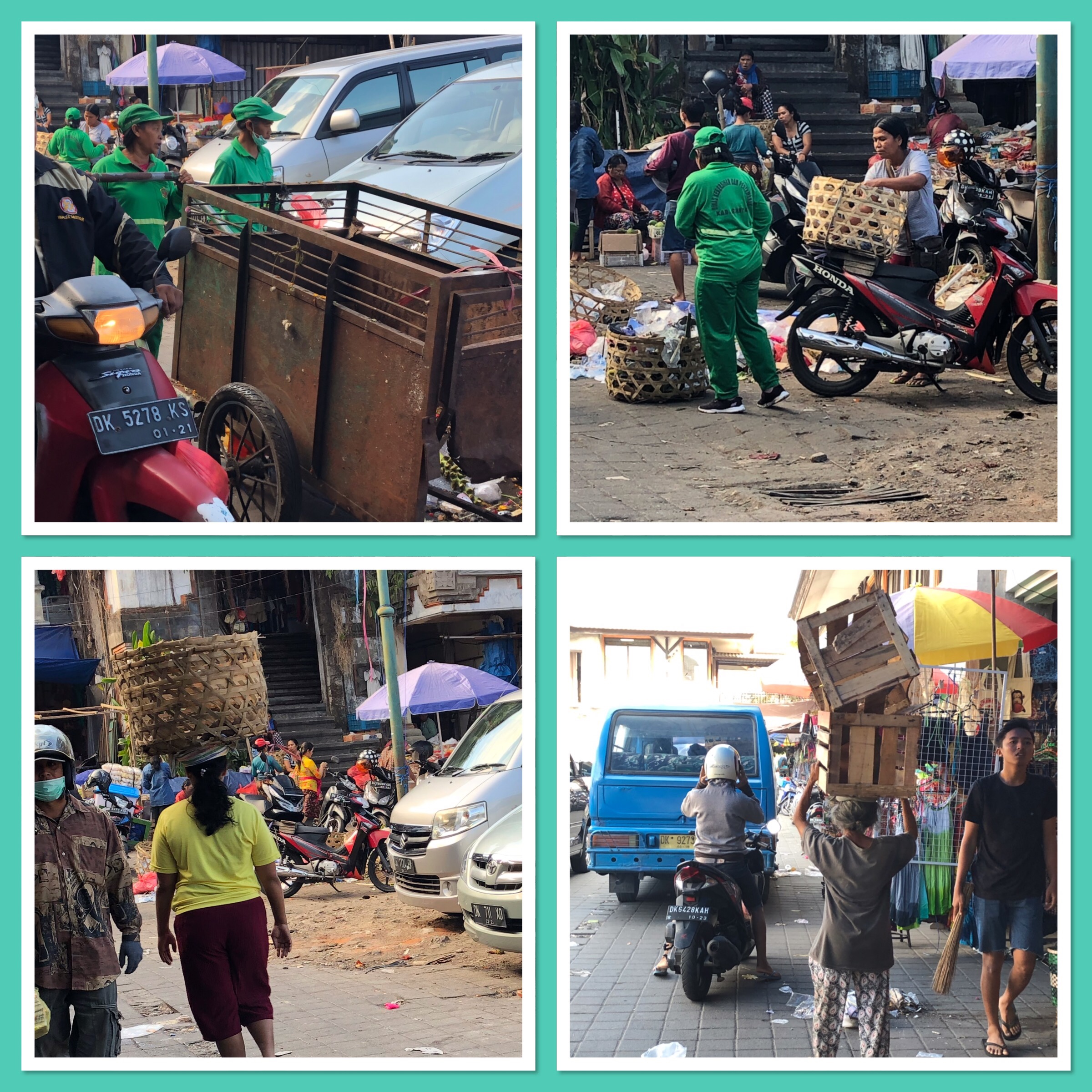 Tijdens de rondleiding verschillende soorten fruit geproefd, zoals Mangosteen, Queen of the fruits, lekker hoor.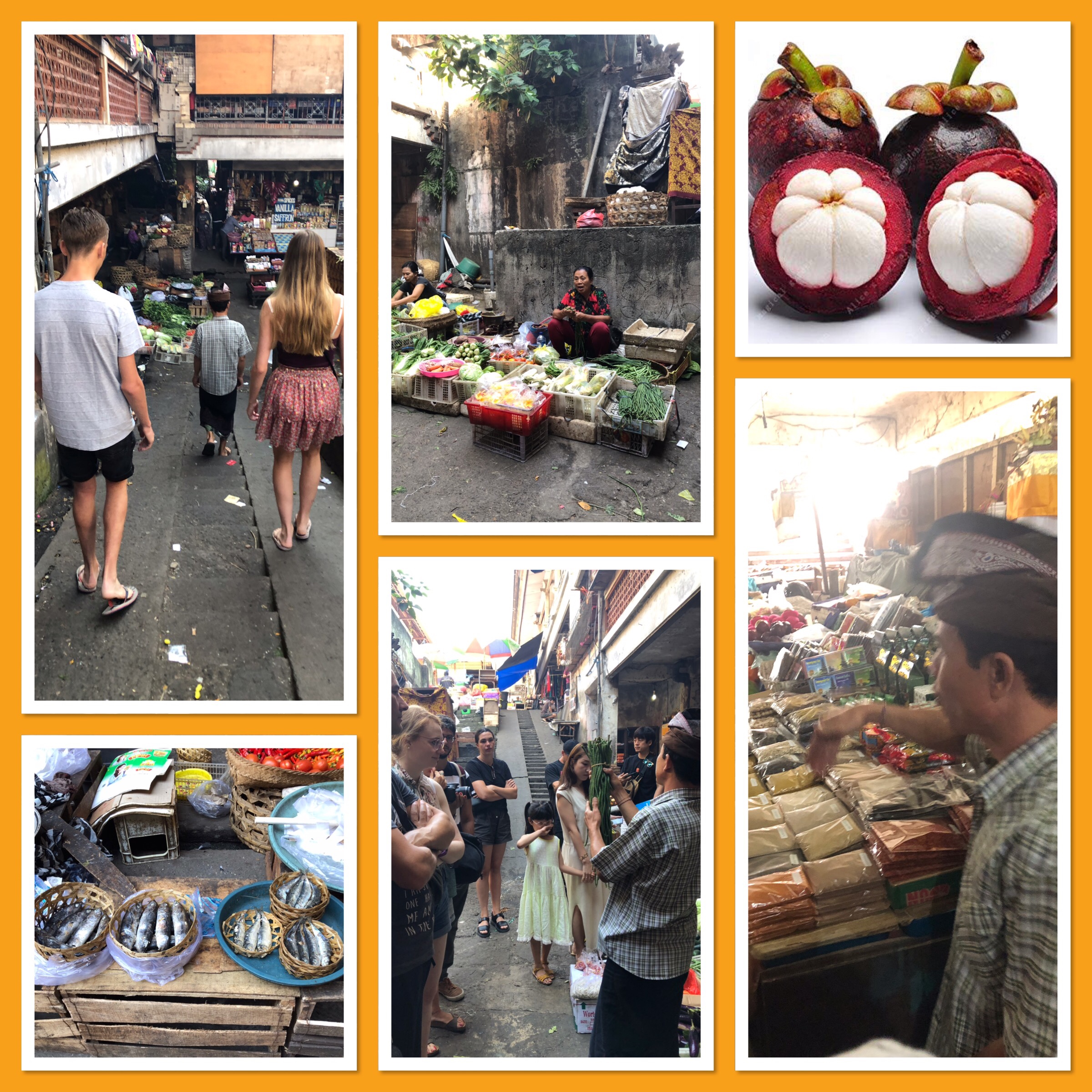 Voordat we naar het huis gingen waar we kookles hadden, gingen we eerst nog even een rijstveld bezichtigen. We waren duidelijk in een rijkere buurt van Bali.
De rijst die gepland wordt, moet 3,5 maanden groeien, voordat deze geoogst worden. Elke familie in dit dorp heeft een eigen rijstveld. Zelf was de gids ook eigenaar van een rijstveld, hij was de 4de generatie van zijn familie. Hij geeft het straks weer door aan zijn zoon en zo verder.
Voordat we weer verder gingen, probeerde een mevrouw wel heel erg een sarong te verkopen aan mij 🙈. Maar sorry, ik heb echt geen interesse.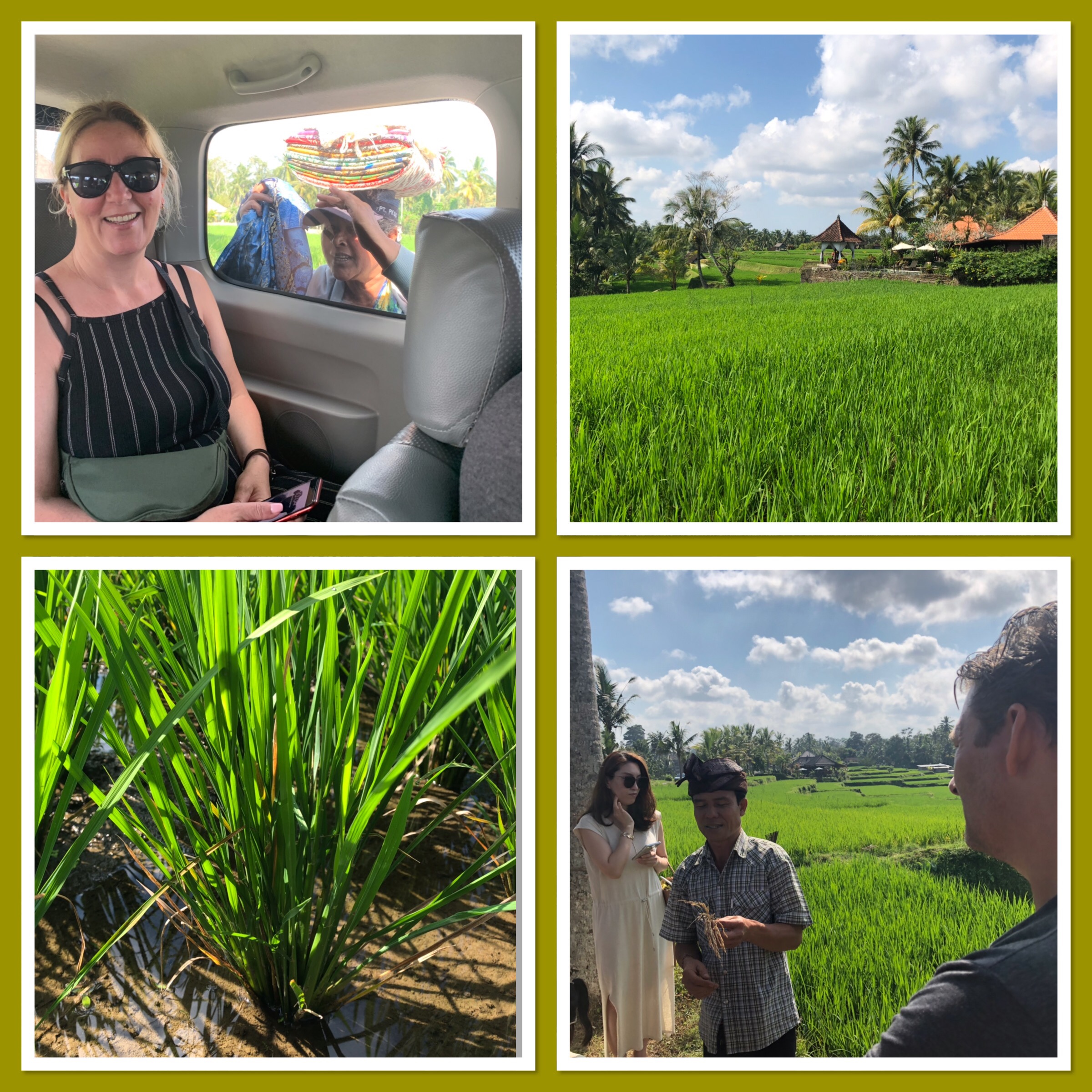 We kwamen bij een prachtig huis, iedere familie op Bali heeft zijn eigen familietempel.
Na een lekker welkomstdrankje gingen we aan de slag. Eerst werden alle ingrediënten en gerechten uitgelegd. Als voorgerecht maakte we een clear mushroom & vegetable soup.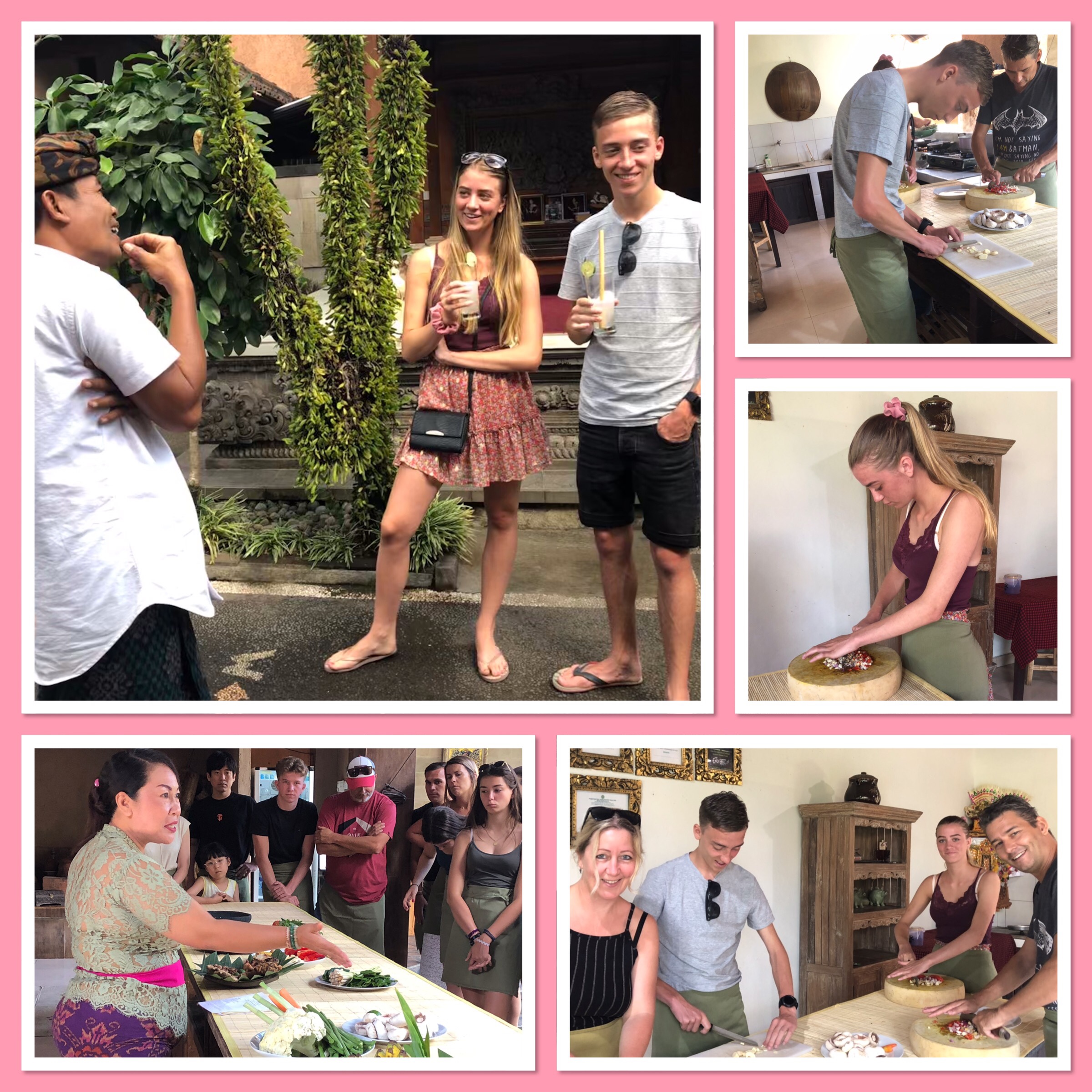 Als hoofdgerecht:
basic yellow sauce
chicken in coconut curry
minced chicken grilled on bamboo sticks
vegetables in peanut sauce (gado gado)
coconut and snake bean salad
steamed fish in banana leaves
deep fried tempe in sweet soy sauce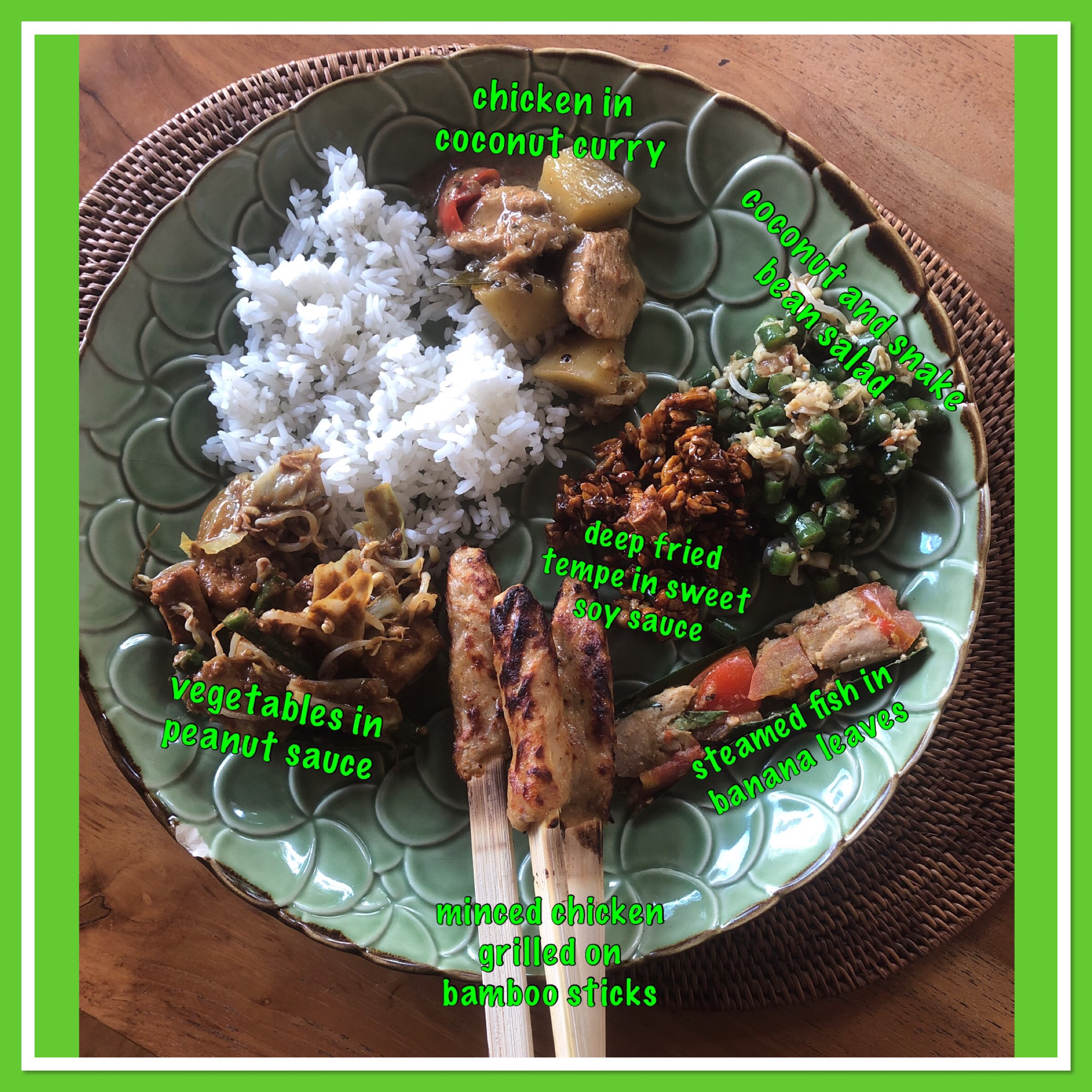 En als nagerecht, boiled banana in palm sugar syrup.
Rond 13.30 werden we richting ons hotel gebracht en we lekker gerelaxt. Daarna in het stadje wat gedronken, omdat je daar ondanks de wierook een putlucht rook, toch maar op zoek gegaan naar een andere eettentje🙊